Here you have some websites where you will find some very interesting layout tutorials in Photoshop. Learn useful tricks, professional effects and much more from good layout design tutorials.
The question is, where do you find interesting layout design tutorials ?
---
Well, here you have some websites that have it.
Some tutorial examples:
Creative Studio Web Page
Online Photo Portfolio
Sound System Studio Web Layout
Stylish WebStudio Web Layout
Professional Web Layout for Business Solutions
Making your own portfolio web page
Photo Portfolio Web Page Layout
Design grunge wordpress theme
Graphic Design Studio Web Layout
Modern and Colorful web layout
---
Some tutorial examples:
Car Layout #3
Creative 3D Layout
Portfolio Layout #12
Mobile App's Layout #3
Software Layout #6
Business Layout #8
Web Design Layout #14
Once completed you should have something like this.
Learn To Create A Photography Style Web Layout
Make a Dark Blog Web Design Layout with Photoshop
---
Design a Multimedia Website Layout in Photoshop
Create a Sleek, High-End Web Design from Scratch
---
Some tutorial examples:
Design a Sleek Textured Portfolio Design
Design a Unique Grungy Website Layout
---
Some tutorial examples:
How To Create a Clean and Colorful Web Layout – Photoshop Tutorial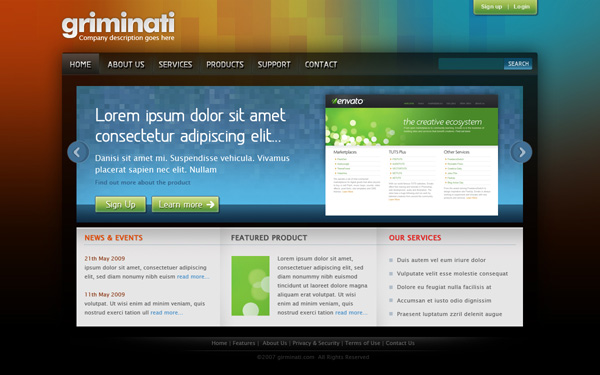 Design a Clean Web Layout with the 960 Grid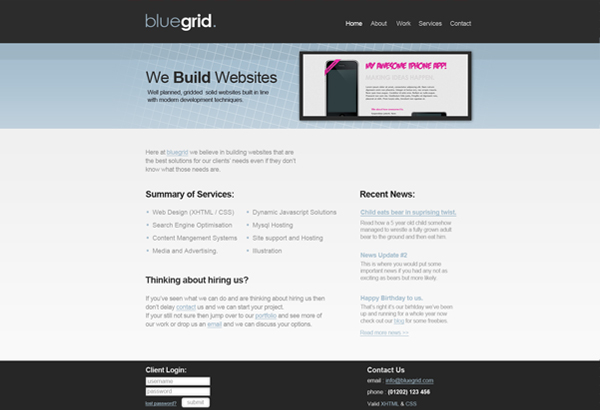 ---
These are just a few blogs/websites where you will find layout design tutorials. Feel free to comment and recommend other blogs.
Waiting for your comments.