Illustrator it's the world of vector where you can create anything in very high quality. Enter this vectors world and create some amazing stuff  like the following best illustrator tutorials of january 2011.
Don't forget to subscribe to stay updated to our design news! Also take a minute to share this post with others using Social Bookmarks.
This tutorial will teach you how to use the 3D tools in Illustrator along with some simple but clever shadow techniques to create some awesome looking grungy 3D text. It is a perfect text effect for websites and advertising and the techniques used can be applied to create many other effects.
Today we will create a colorful artistic ad using Photoshop and Illustrator. Following this tutorial will not only improve your Photoshop skills, but you will also learn how to create compositions that are easily absorbed by your audience.
In this two part tutorial, we're going to look at how to create a brief typographic message from scratch. In part one we'll go over the basics of constructing the letterforms.
Follow this step by step guide to create a sexy vector pin-up girl character design. We'll start the process with a hand drawn sketch, then draw and manipulate the vector linework in Illustrator before adding colour and shading to bring the character to life.
Hi there. In this week's tutorial I will show you how to create a clean register form. It covers several interesting techniques and tips on how to work with patterns, grids and guides, multiple fills and strokes. It might be particularly useful for those of you involved in the web design area.
I've always love browsing the amazing style of art known as Vexel illustration and recently I decided to finally give it a go myself. Follow this step by step tutorial for the making of my first vector art portrait of Tron Legacy's Quorra. Learn how the portrait is carefully traced and vectorized in Adobe Illustrator to create an interesting vexel style design.
In the following tutorial you will learn to create shiny, 3D buttons in Adobe Illustrator. We'll cover a complete workflow and every step to take to create this high quality design element. These techniques can be used to create other graphics as well, and is especially useful for creating web design icons and graphics.
Read this illustrator tutorial to learn how to draw different types of chocolate truffles and create a nice packaging. By the end you will be able to draw other types of packages, even other shapes following the same idea and for any product that you want. Great for drawing mockups for packaging design. So let's get started!
After spending the last 6 years furiously consuming tutorial after tutorial to learn and better my Illustrator skills it's time to give something back. This is a beginners tutorial in Illustrator, describing in detail the design of a simple but fun looking skull and cross bones. I find the best way to learn something like Illustrator is to jump straight into using the tools. The tools i've picked are basic tools you need to get to know so you feel comfortable working your way around Illustrator.  I've created this in Illustrator CS5, if you have an older version of Illustrator don't worry i've only used the very basic tools so you should be able to follow every step.
In the following tutorial expand an existing font, use illustrator's 3D tools to add dimension, and then add a green viscous text effect. If you want to add a fun, vector text effect to your portfolio, then get started now.
Sometimes it's just quicker to apply a raster texture on top of a piece of vector art to take your work to the next level. However doing this prevents the work from being entirely scalable. For some this is not so much of an issue, but for many this is a big deal. In today's tutorial I'd like to show you a way to achieve texture in your vector art without the need of raster assistance.
In this tutorial I will showcase three different approaches, which result in three different script lettering styles. We will start with a nice simple basic script, touch on a more athletic inspired lettering style and work our way to a classic, fancy script.
Hi there. In the following tutorial I will show you how to create a sewed Adidas logo. First, you will create the basic shapes using the rectangle and the ellipse tools. For the sewed effects you will use some Roughen and Scribble effects. Finally, for a stitched effect you will use some simple, dashed strokes.
Follow this step by step Illustrator tutorial to create a Mexican Lucha Libre inspired badge design. We'll be creating a vector mask design out of various shapes and elements before pulling the whole design together onto a template to form a print ready 25mm button pin badge.
With all the tools and effects that Adobe Illustrator has to offer, it can sometimes be hard to achieve a sense of depth and atmosphere within your images. Often they can come out looking flat and very two-dimensional. In this tutorial, Bristol-based artist Ben Steers will show you how he uses gradient effects and opacity masks to overcome this, as he takes you through how he created his piece, Gone Karting.
Learn how to create a Syringe icon with illustrator CS5, if you fried from the Syringes this tutorial not for you  , hope you find this tutorial useful  .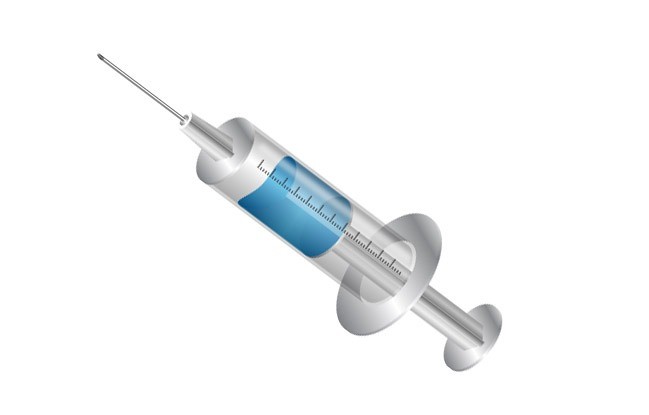 Learn how to create a Dripping Icing Cake font in Illustrator & Photoshop!
Hi there. In the next tutorial you will learn how to create a gift box illustration. I will show you how to use the rectangle tool and the star tool to create a pattern and a symbol. For the box and the bow shapes you will use the 3D Extrude&Bevel effect, the Map Art option plus some Warp effects and Pathfinder options.
Hi there. In the following tutorial I will show you how to create a colorful, striped Christmas ball using the 3D Revolve effect. I will also show you how to create a symbol using a white rectangle and the Transform effect. Finally you will add some linear/radial gradients, simple strokes and basic effects.
Meni Tzima knows all about cute. And scary. She has specialized in crafting cutesy, often strange characters from her virtual Yupyland haunt since 2003 – and deploys a range of techniques to breathe life into her creations.
Today we will create a detailed vector illustration of Santa Claus pointing to a text or another image.
Don't forget to subscribe to stay updated to our design news! Also take a minute to share this post with others using Social Bookmarks.