Adobe Illustrator it`s a program that everything you create/design will be vector. What vector means ? Vector means that for example, a logo designed will be very high quality ( no pixels ), scaleable ( you can resize the logo without loosing the quality ), more realistic look and much more pluses.
If you are new in Adobe Illustrator, or if you want to learn this program it`s very easy if you really want and love design. It`s a little more hard for the ones that change the Photoshop with Illustrator, they will have to get used to a new "envirnoment", the vector one! But if you WANT, everything is possible. I personally, when I realised that Illustrator it`s much better program for logos, because make only vectors, I changed photoshop with it and was a little harder in begining.
The most attractive and awesome thing that you can make in Adobe Illustrator are the 3D things. And most important it makes only vectors! Isn`t just great ?
Here you will have a 3D tutorials in Adobe Illustrator ( basics->pro).
Click on the picture to redirect you to the tutorial page.
Let's have some fun. Learn how to draw a realistic Halloween pumpkin in Illustrator so you can attach to your ecard or email.
This tutorial will show you how to make 3D gradient logo in minutes. This technique is great for making 3D graphic objects and icons.
The challange of this tutorial is to use various Blending modes and blending techniques to replicate the iTune icon. This tutorial is a good exercise to master your Blend techniques.
This tutorial shows you how to make a beautiful Christmas tree with Adobe Illustrator.
This tutorial shows you how to create realistic 3D fruit bowl illustration with one of the Adobe Illustrator CS2 new features: 3D Revolve Effect.
This tutorial shows you how to create a nice 3D vase in 5 minutes with Illustrator CS2 3D Revolve Tool. It is fun and easy!
Do you like the bamboo scene on my Flash site? Well, here is the quick tutorial. This tutorial will show you how to illustrate Chinese bamboo with Illustrator Symbol Sprayer and Mesh Tool.
In my previous tutorial I showed how to make a Christmas tree, this tutorial shows you how draw a furry Christmas hat.
The previous tutorial shows you how to make Photoshop splash graphic, this Illustrator tutorial will show you how to make Illustrator CS2 splash graphic using the simple gradient and Multiply Blending mode.
Learn how to create stylish vector/line flower with Illustrator Blend Tool. This Adobe Illustrator tutorial is great for creating background and large print illustration.
There are times when you will need to do gift box and effects for special occasions. This tutorial will give you an idea how this can be done using brushes and some other techniques. I will not be going into details how each step is done but I will illustrate on some of the techniques used to create this illustration.
I did a quick search to find an illustrator tutorial on creating a disco ball but I couldn't find one. So I've decided to write this tutorial to help those interested in creating this awesome disco ball effect. It is actually quite simple, the technique is to create the texture first and map it onto the 3D sphere. However, we will require Illustrator CS and above to create this effect.
This tutorial will show how one can use a graphics tablet in Illustrator for drawing and sketching designs. We will start by sketching a simple ark, focusing on the various techniques and shortcuts one can use to sketch all sorts of designs quickly and effectively. You can however try to draw something different, such as a guitar, or a person. This tutorial assumes that you have a basic understanding on how the pen, pencil and brush tools work. You will see how the editing and customization allowed can make sketching in Illustrator preferable to Photoshop.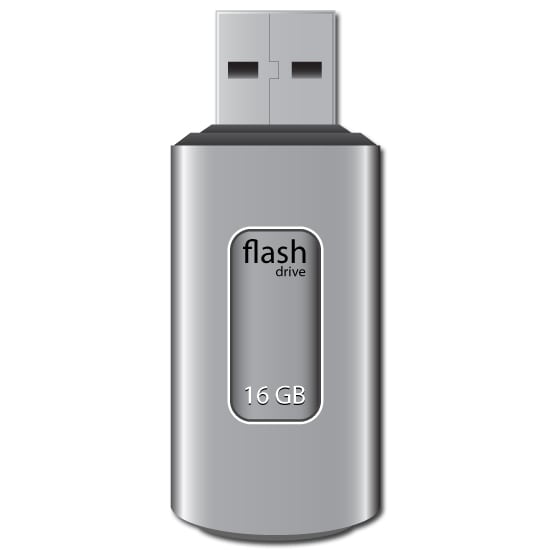 In this tutorial, we'll show the beginning Adobe Illustrator artist how to create a 3D push pin with the 3D Revolve Tool. We'll learn how to apply highlights and create shadows for a more realistic effect and add a paper note to it
In this tutorial, we'll explain how to create a headphone plugs with cables using gradients. The techniques covered in this tutorial can be used to create other types of wires and electrical equipment as well. Let's get started!
We have another great Vector Plus tutorial available exclusively for Plus members today. If you want to learn how to create stylized vector icons, then we have an awesome tutorial for you. Learn how to use line weight, color and unique shading techniques to create this icons. Learn more about this tutorial at the jump!
This tutorial is about using Adobe Illustrator's Mesh Tool (U) and several basic techniques to create a vector style monitor and mouse, with a similar design as Apple's brand new iMac 27″ with magic mouse. You can use these techniques to create other monitors and mouse designs as well. Let's get started!
In this tutorial I'll show you the process I use for creating a 3D floorplan from scratch, in 6 easy steps. This technique can be applied to infographics, such as escape-plans or to show the layout of a building that you normally wouldn't be able to see. Let's get started!
In this tutorial, we'll explain how to create an eco-friendly paper icon with simple shapes and gradients. This tutorial is great for beginners to get started with icon design, as this is a fairly simple icon to create. Let's dive in!
If you love cooking, then this tutorial is just for you! Learn how to create a realistic chef's knife by using simple paths and gradients. We'll use relatively easy techniques to give an object volume, control the lighting, and make it look super sharp. Let's get started!
Often after approving the final label's design, clients will want to see the design mocked-up as a package. Starting with a final label design, we'll use Illustrators mesh tools to simulate a 3D package design. Let's go ahead and do that!
Illustrator has offered a range of 3D tools for some time and this tutorial aims to get you started familiarizing yourself with them. We'll be creating a can of beans, built entirely from vectors, using the Symbols palette, the Extrude tool and Illustrator's Image Mapping. Enjoy!
In this tutorial, we'll explain how to create a 3D chess scene with the help of the 3D Revolve Tool and gradient masks. This is a great introduction to the 3D Tool in Illustrator, and shows you how to pose your creations within an illustrative checkered environment.
Many of us have done this before in Auto CAD, 3D Max or Maya. In this tutorial, we will learn how to create 3D springs in Illustrator. We'll be using the 3D Revolve Tool and some manual effort to obtain this quality vector result. Hope you find it interesting!
Quickly make wrapped and unwrapped gift boxes using Illustrator's built-in 3D Extrude & Bevel effect. Learn how to make a fully editable 3D ribbon and masked 3D typography. Also, we'll be creating sparkles using Symbol Tools.
This tutorial will show the intermediate-to-advanced Adobe Illustrator artist how to make a realistic military style cap icon using predominately gradients, blends, and the Gradient Mesh Tool. We'll be using a photo reference to base this illustration on, though utilizing creative judgement throughout the process.
In this tutorial, you'll learn to plot an accurate bar graph using Adobe Illustrator's Graph Tool. We'll also render the graph to give it additional visual appeal. Successful completion of this tutorial requires an intermediate knowledge of Illustrators tools. Let's get started!
This tutorial will demonstrate how to craft a delicious Chinese food icon set. This tutorial requires a generous command of Adobe Illustrator's tools. Let's dig into this yummy icon design tutorial, which includes numerous vector illustration techniques.
Learn how to create a semi-realistic vector orange with simple shapes, tools, and multiple effects. This tutorial is possible for a beginner to complete, though is aimed at an intermediate Illustrator user. Let's get started.
In this tutorial, I'll explain how to make custom spirals (apart from the default spiral tool), and use them creatively in making rolls of paper. So far, I came to know that the spiral tool does not allow a uniform decay (equal spacing) between each wind of a spiral. In this tutorial, I will expose some basic tricks to do so. Hope you find it interesting.

In this tutorial, you'll learn how to create a fun, vector icon of a people symbol, frozen in an ice cube, from scratch. We'll explore the usefulness of Adobe Illustrator's 3D tools. The whole creation can be divided into two different parts. Part I: The ice cube, and Part II: The people icon. We'll start with the ice cube in Part I. Then we'll create the people icon and integrate them together in Part II. Let's get started!
In this tutorial, I will show you how to create a vector tire with very easy tools and techniques. The important and trickier part of this tutorial is the tire stripes, but we'll solve this simply and we'll give it a great final look. The tutorial instruction is provided in Adobe Illustrator CS3.
In this tutorial, we'll explain how to create a 3D milk bottle. We'll also cover how to create and apply a cute cow label to it. Let's have some fun with this one!
How I Created Turqua: 3d Isometric Vector Icon Tutorial
The original tutorial was here before. But as some of you followers know, it's been air in the catastrophy of my server aftermath.
3D Rings in Illustrator
Illustrator CS2's 3D Effect is a powerful tool for creating three-dimensional objects – but it doesn't give you a true 3D environment that lets your objects interact with each other. So what do you do if you want a vase with rings floating around it or intersecting wedding bands? With some careful grouping and layer arrangements, you can coax Illustrator into simulating a real 3D world.
Illustrator Tutorial – 3D lighted text effect
In this one I will first show you how to create some 3D text, which we will then apply some art brushes to so that we get a neat, futuristic spacey effect. Before you begin, you may want to stopby my previous post and download a set of glowing brushes.
Create a 3D Vector Labyrinth
Creating vector characters in Illustrator
Characters can add a recognisable face to your work. But how do you go from a sketch to the finished product? Peskimo talk through their process
How to Create a Killer Chainsaw Bunny Character
This tutorial shows you how I build a Bucket 'o' Thought character and add a dynamic background effect. This process can be applied to any sketch you are vectorising. It takes some knowledge and skill with the Pen tool, but gives you ultimate control over your line work. In this tutorial, I will constantly refer to a tools' quick key, learn your quick keys people, it makes things so much easier!
Tutorial: Twitterlove Bird, from sketch to vector in Photoshop and Illustrator
Creating Omspace 3D cylinder graphic in Illustrator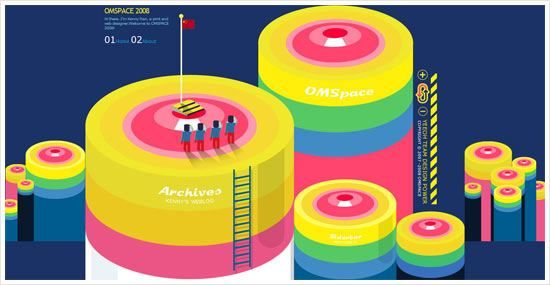 Draw A Realistic Vector Guitar in Inkscape
This tutorial will go over the techniques used to draw a realistic guitar from scratch using the free vector program Inkscape. To complete this tutorial, you should already have a basic knowledge of vector tools, such as: the Pen tool, Edit Path Nodes tools, and you should be familiar with the Fill and Stroke toolbox. Let's get rockin' vector style.
Create a Sidekick LX Styled Vector Illustration
This tutorial will show you how to make a vector illustration of the Sidekick LX. This tutorial uses mostly the Pen tool, basic shapes, and simple gradients to give this illustration a degree of realism. In this tutorial, you'll learn quick ways to make stylized vector illustrations.
How to Create a Vector Light Bulb Icon with Inkscape
Today we'll be learning how to create a vector light bulb icon with the free, open source vector program Inkscape. We'll be following a Tango style of design for this project. Read on to learn more about the Tango Desktop Project and to learn how to create this icon.
Create an envelpe icon with a satin feel
In this tutorial i will show you how using the basic tools of illustrator , ie gradient , rectangle , pathfinder and line we can create a simple looking envelope. With changing the arrow icon you will have multiple defined icons .

How to Turn Glasses into a Great Geek Icon
In this tutorial, we'll show you how to make a cool, or should we say geeky, glasses icon. You should be versed in Adobe Illustrator's tools to complete this tutorial. You'll learn how to take creative license and create an illustration that uses a photo reference, but differs a bit in the final design.
Tips for Working with the Gradient Mesh Tool In
Illustrator
In this tutorial, we'll show you some tips that will improve your Mesh work. We'll also show you a proper workflow to get outstanding results with this tool. We'll take a close look at creating a layer within the detailed file of a meshed boot. The final design is available for review in our freebies section, and is titled Army Shoe. Let's get started!