Knowing how to apply different effects on text it's essential. When you create different kind of banners, headers, shiny and complicated wallpapers you have to integrate the text very well to fit with the background. So it's important to learn how to create text effects tutorials. To help you, I collected over 53+ tutorials as a list to choose from.
In this Awesome★ Photoshop tutorial, i'm going to show you how to create a cool looking colorful Plexi text effect. Throughout this tutorial we'll create letters separately, getting some help from the Actions. Have Fun.
Find out how to create this elegant typography image with Photoshop! This tutorial will show you how to combine layer styles, Photoshop brushes, and stock photos to create this typography artwork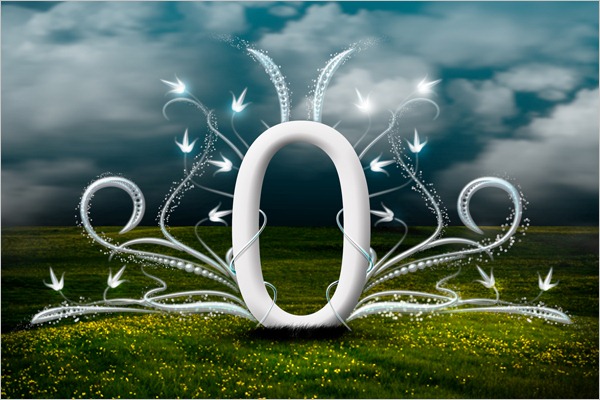 Today, we will begin with this nice and beautiful text effect, and as most readers request, we also release the psd for download, for only $1. The PSD is for learning purposes only, you can incorporate it in a project for a client, but you cannot directly resell this very file.

To sort of wrap up our series on using liquid effects for design, today, we will look at how to use liquid photostocks to create a gorgeous and stunning liquid text effect in Photoshop.
This tutorial will teach you how to recreate the lightning effect used in the recent Sky logo version.
Learn how to create an atmospheric underwater text effect using a few simple steps. You will learn how to properly extract water, and manipulate it to fit your typography.
In this Photoshop tutorial we will make a music equalizer and then we will apply the equalizer effect on a text using some awesome techniques.
Learn how to recreate a hugely popular style of distressed text in a few simple to follow steps. Following this technique anyone can create hugely professional looking typography for their graphic projects!
Create Astonishing Nightclub Themed 3D Typography
3D graphics are often created using several applications. Today, we will use Photoshop, Illustrator, and Cinema 4D to create a stunning nightclub themed 3D composite. Let's get started!
Learn how to create a quick and easy text effect in CS5, whereby you work with wireframes to create a unique grungy outline/3d effect.
This Illustrator/Photoshop tutorial will walk you through the process of creating some unique type by combining the power of Adobe Illustrator and Photoshop. We will explore various techniques such as airbrushing, using blending modes, creating ambient lighting with the Gradient Tool, and more. I'm sure you will find some useful tips, tricks, and shortcuts as we go through the process of creating this piece. Let's get started!
Hey, in this Awesome Photoshop tutorial, i'm gonna show you how to create a cool 3D effect. We'll create a 3D object from a 2D depth map texture first and then create diffuse and self illumination textures. You will need Adobe Photoshop CS4 Extended for this one. Have fun.
London is hip again, and in this tutorial Holland-based designer Bram Vanhaeren shows you how he created a new piece that draws on all that's great about the city – taking inspiration from the Olympics, underground club scenes and the city vista from up high.
You've probably all seen the new Photoshop CS5 splash screen; it almost looks like bright folded blue paper with text overlayed onto it. In this tutorial I'll teach you how to create a similar type of effect using a letter or number. You'll learn some awesome techniques. Give it a go!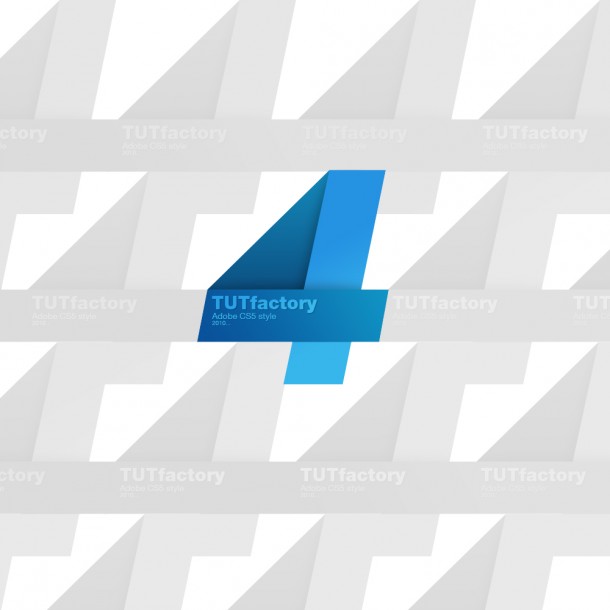 In this Photoshop tutorial you will learn how to create colorful 3D text effect. Create 3D effect in Photoshop is difficult, therefore to create effect like this, we will use a little bit Xara 3D, but you can use Cinema 4D or 3DsMax, so you will learn also some Xara 3D techniques. Mainly, we will work with Layer styles and Pen tool. As you can see from the preview of tutorial, text effect will be very glorious. This kind of text effect can be used for making a birthday poster, or creating any other celebration postcard. So, let's start tutorial.
It's funny how trends reappear through the years. The bright and shiny chrome text effect could be found everywhere in the 80s, then it disappeared altogether when people realised how hideous and gaudy it was. Recently though, this text styling seems to be making a comeback in the world of digital art as the 80s generation are implementing inspirations from their childhood into their designs and artworks. Follow this tutorial to recreate the epic metal text effect for yourself, making use of modern day digital design techniques in Photoshop.
Hi and welcome. Another Adobe photoshop day. today i want show you how to create simple but good looking animated (cartoon) text effect. Maybe some day you will need this. Or just learn few new tricks what you can create using Adobe photoshop. This will be grate tutorial for photoshop beginners.
In this tutorial we will create a basic rusty, metal text effect in Photoshop. The tutorial is quite simple in nature, so it would probably be suited for a logo rather than a piece of graphic art. The text finishes with an embossed effect with an added grain and slightly realistic shine. You can also dent the metal with an eraser brush. If you don't have Photoshop, or you want to upgrade to the new CS5 Version, take a look at the Adobe Special Offers
from the Adobe Store.
In this tutorial, you'll learn how to take a line art sketch of text and turn it into a 3D graffiti style text effect using some simple techniques and stock images.  You'll learn how to take a concept, add the initial coloring, then use some well placed images to achieve a 3D effect, then finally use some brushes to add awesome extra effects.
Learn how to create Sci-Fi Text in Photoshop tutorial!
In this tutorial we will learn how to create a great 3D text effect in a few simple steps. Follow the steps and see how much fun it is to create a 3D text effect in Photoshop.
Photoshopping Gold text with Channels
In my first tutorial on Photoshopping sparkling gold text, I used only layer styles to make the text look gold. I promised to churn out another tutorial on the same effect, but twice as realistic and awesome. So here we are. Without further ado let's get to work.
In this tutorial we are going to create a retro/grunge looking metal text using some basic Photoshop techniques as well as a texture. We are going to then finish off the image using another texture and a few other techniques to bring the whole image together.
Follow this step by step walkthrough of my recent design process for the 'Spectrum' poster. Starting with custom made type in Illustrator, we'll move our vector graphics into Photoshop for some serious distressing with Photoshop brushes, blending modes and more!
To commemorate the 30th anniversary of Pac Man, I made a text effect with a type game old but well updated. For those not familiar is a game that had much success in 80 years and is known far and he was a big milestone for the popularity of games.
Designers are often asked to take a pre-existing one or two-color logo and give it dimension. In today's tutorial we will take a black and white logo and give it a rough stone look in just a few short steps using textures and layer styles. Let's get started!
Very nice technique to make your text as Outline Sketch. Short and impressive tutorial. You will really love to make this. Some Filters involve making this tutorial.
In this Awesome★ Photoshop tutorial, i'm going to show you how to create an editable screen shot text effect. You can easily edit the text, you don't need to repeat all steps from scratch, just double click the text layer and change it. This tutorial also has some good applications of Smart Objects. Have fun.
And for good reason! Learning how to manipulate and transform text in Photoshop is a great way to learn key skills and concepts. In this tutorial we'll cover use of filters and masks to create this stunning overflowing liquid text effect.
In this tutorial, you'll learn step by step, with a plethora of details and screenshots, how to create an awesome funky text effect.  Master digital artist Bruno Kenzo will take you through his detailed workflow that he used in the creation of his work, FUNK-IT, which has received significant recognition in the design community including a Daily Deviation on deviantART.  You'll learn the use of clipping masks, a variety of layer modes and blending techniques, along with a variety of other effects for this awesome and funky text effect.
This tutorial will show how we can create a set of detailed letters with gold and diamond. We will learn how to use the Polygonal tool to make a simple diamond and also introduce a convenient way to duplicate layers with minimal efforts.
In this step by step Photoshop tutorial we will learn how to create an easyGlassy text effect.
Design trend has changed a lot, now a days most of the designers prefer modern techniques while they design for their clients. And the clients also prefer that too. So the use of letterpress and letterbulge effects are very common now a days. It's easy to design those effects in phtoshop. But in earlier days it was not possible to convert that effects in to codes. So they used directly the image of those texts while they coding the site. So today, let's discuss about how to make a letterpress and letterbulge effects using photoshop and css.
oday were going to be creating something a little bit different. Were going to be using a mixture of textures and layer styles to create the perfect looking rough metal style text.
Learn how to create turn a simple 3D text into a beautiful yet simple floral design. This tutorial will show you how to retouch and apply effects to 3D text and use floral Photoshop brushes as a quick way of enhancing the look.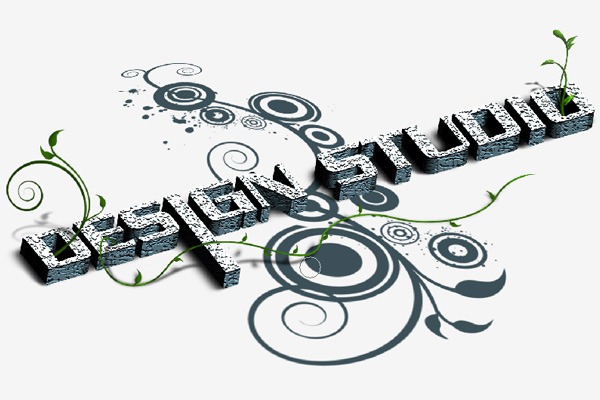 Few weeks ago I stumbled on a very beautiful typography poster from Olariu Alex. This tutorial is highly inspired from that poster and we will also add some flowers and butterflies into the text. To get the best quality, we combine vector from Illustrator with pixel editing in Photoshop.
Photoshopping Sparkling Gold Text
Gold, one of the most sought after metals in the world, is used in coins and jewelry, as a store of value, electronics, medicinal purposes and in many other possible ways you can think of. Entire civilizations have been wiped out because of the greed for gold. Even today many people fight to own this precious metal.
The new 3D tools in Photoshop CS5 are more advanced than ever. In this tutorial we will use the new Repoussé tool to extrude some text in a way previously only possible in a full 3D application.
In this Photoshop tutorial, we will draw realistic pencils and break them apart and rearrange them into word look like an beautiful typography using colorful art. The pencil is created in separate file and imported as a smart object to maintain its quality.
Learn how to create a promotional wallpaper, beautiful 3D text, and an x-ray effect, while enhancing your photo manipulation skills all in one tutorial.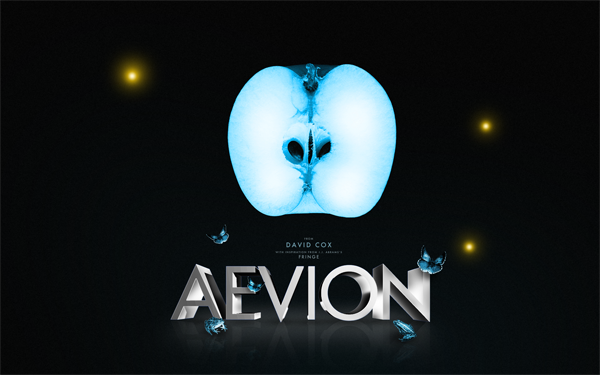 There are many creative individuals who are wanting to become graphic designers everyday. Well today is your lucky day! In this tutorial we will be creating a very simple but creative typography wallpaper using photoshop.
In this Awesome★ Photoshop tutorial, i'm going to show you how to create this cool text effect using a basic distortion filter. This is an 12 step easy to follow tutorial. Have fun.
Learn how to give your text a futuristic glowing effect by combining various layer styles, overlays and cool lighting effects
In this tutorial, we'll demonstrate how to create the following nice looking Glossy Emblem Text Effectwith Adobe Photoshop in 4 simple steps.
The discovery of Bronze was important to humankind, since it helped to create better metal objects, especially weapons, than previously possible. Even though it was more brittle than steel, it was much durable than the copper and stone predecessors.
All work and no play makes Jack a dull boy. In this two-part tutorial, we're going to learn how to bring a simple proverb into a complex typographic illustration that achieves a level of realism without actually using any photos. Yes, we're going to build this idea from the bottom up. In the first part, learn how to model your own objects in Cinema 4D and prepare them for isolation in Photoshop.
Last year I wrote a tutorial showing how to create a neon effect, it was the Super Easy Neon Style in Photoshop and it was inspired by a neon sign I saw outside of a pub. So in this post we have a screencast of that tutorial provided by our friedn Ash Davies from Photoguides.net
In this tutorial I will show you how to create a retro-inspired typography poster design in Photoshop playing with stock photos, blend modes and filters. We will also use a metal grid texture for a grungy background and paper texture to give a nice retro feel to our design.
In this Awesome★ Photoshop tutorial, you will learn how to create a metal text which is illuminated from above, casting shadow. Basic transformations, some filters and actions will be covered through out this tutorial. Have fun.
This Photoshop tutorial is thought for greedy people (like me!). Today we will create a delicious chocolate-covered text effect. We will create some details on paper, then we will work with layer styles to achieve the nice result.
In this Awesome★ Photoshop tutorial, you'll learn how to create a 3D text effect using actions, basic transform operations and filters. This is an intermediate level, approximately 2 cups of coffee long tutorial.
You can check out our latest 70-284 and 70-521 exam written by our certified teams to help you pass 70-401.You can also purchase 70-529.Our 70-667 is simply excellent in quality.