If you are a website designer or any other designer you need to learn as many texture effects as possible because these are essential. For example you need different texture designs for headers, content or to put behind any graphics to make them more realistic. There are a lot of tutorials about texture tutorials with any kind of style: from grunge to paper look like and other.  To make it easier for you I collected about 50 texture photoshop tutorials in one post to choose from and to start learning any style you want. These are a various type of textures so any of you can choose from it.
You might also like:
Question: What other tutorial collection would you prefer?
In this Photoshop tutorial I'm going to explain how to easily create a vintage poster design. We will use some useful techniques related to patterns and visual organization with Photoshop guides. Also we will play with a texture to give an old look to the composition and will deal with adjustment layers for final touches.
This interactive video tutorial shows how to add a bokeh texture to a photo.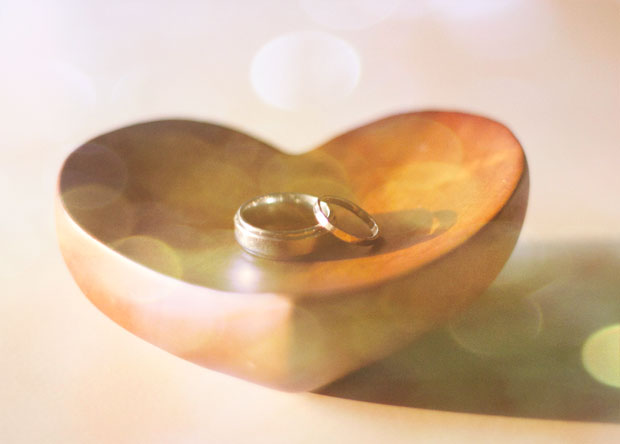 Take cut-&-paste further by compositing elements onto textured, colour backgrounds. Brian Grant shows you how on a piece of his fantastic work…
I've received several emails from our readers asking me to explain the method used to give a canvas-printed look to some of WeGraphics set preview images. You can see an example of this effect in action on Watercolor Splodges and Drops brushesand Angry Animal Face vectors previews. So today I'm glad to share with you some nice techniques about textures, and how they can be used in Photoshop to transform a digital work into a printed stylish image.
Learn how to take a very bland and flat texture into Photoshop, and spruce it up with just some simple effects.
There are a lot of techniques out there to create wooden textures in Photoshop. Photoshop is a powerful application and it enables you to produce wooden textures photographically and from scratch. In today's tutorial we will demonstrate how to create a wooden texture from scratch using some of Photoshop's handy filters. You can then use this technique to create textures for your 2D or 3D projects.
In today's post, we're going to walk through a really simple process for turning your favorite vector pattern into a really cool wallpaper… wallpaper.  Basically we are going to create a desktop background out of a pattern, and make it look like it's actually a textured wallpaper. We'll also add some dramatic lighting effects to make it look really cool. Here is a preview of what the final design will look like:
This workshop will show you what power smart filters possess. Here you'll conjure up a stone texture from nothing – or rather from a transparent layer – with a combination of filters. Combined with a few adjustment layers you'll give the structure a fitting color and more contrast.
In this tutorial, let's see how Photoshop's brush set effects can help you create an intricate looking texture. This is most handy for background use…
We've included a whole load of fun extras for you on the right, including our custom brushes for flat colouring, shading and sketching so if you want to make the image right from the start, you have everything you need to start drawing directly in Photoshop.
I was thinking I'll create a simple tutorial how to create a nice looking rainbow wallpaper.
In this tutorial, we'll create a textured site layout by layering multiple images. Creating highly-textured web design layouts is easier than you may think. You can learn to build image intensive designs rapidly. For intermediate Photoshop designers creating this design will take less than an hour, and you'll learn some professional tips along the way. Let's get started!
Metal texturing is something that is all too often done poorly by simply overlaying photos on top of one another. While this can look alright if done properly, it usually ends up looking like stone or concrete, which does not look or act the way that metal does in real life. We can counteract this by making our own low-contrast base texture, using our own brushes, and also using lots of layers and masks, and finally end up with a hand painted texture that looks and acts much more like real life metal.
Create a surreal-feeling composition by combining imagery inspired by the 1940s with an Egyptian landscape – in fact, a scene that's straight out ofIndiana Jones. To do this, you'll use overlay effects, filters and exposure to create a hot, starched feel, and will place shapes to produce abstract designs.
In this tutorial, we'll learn how simple it is to texturize objects using different fusion mode layers, adjustment layers, color tweaks and some very simple filters in Photoshop. You can use this simple technique in more complex illustrations of your own creation. Let's get started with learning these techniques!
Create a new document in Photoshop and fill the canvas with black. Then add a new layer and fill this one with black too. Next click filter > noise > add noise and use these settings: Amount- 15%, Gaussian, Monochromatic. This will make the background stars.
In this tutorial, I will show you a quick and easy way to make a realistic stone texture with the help of the Liquify Filter. This tutorial is written for users who have a basic understanding of the tools and techniques commonly used in Photoshop. Enjoy!
I have been working with natural media more recently, and as a result, I have been learning how to bring my natural work onto the digital drawing board. I have shown a few people my "watercolor" technique and it has proven to be wildly popular amongst my peers. It's not very hard to accomplish, so I figured I'd take a few minutes to share it with you good folk! For this tutorial I will assume that you have a basic working knowledge of Adobe Photoshop. Everything here should be backwards compatible back to 7.0 at the very least. Without further delay, I present information for you to be having:
In this tut we are going to learn how to texture with layer modes by using clipping masks to constrain the visibility of one layer to that of the layer beneath. In a clipping mask, the bottom most layer acts as a mask for the layers above it. The layers in the group clip to the opaque areas of the base layer and don't show over the transparent areas of the base layer.
In this tutorial we will walk through the process of creating a grunge poster. We will cover techniques like creating diamond shaped patterns, knocking out white backgrounds and keeping layer transparency. This tutorial includes a text version as well as a video version. Both cover the same techniques so take what you prefer and enjoy!
I have written this tutorial following a suggestion coming from jackieteh, a frequent reader of this blog. If you have any suggestions regarding what I should write about, feel free to post a suggestion. There are several ways to prepare a tileable texture starting from photos, but from my experience the method that I'm going to show you will work in 99% of the cases.
What's up everybody, this is the first tutorial I've ever posted anywhere. Let me know what you think. This digital camo tutorial isn't perfect, but there aren't too many good versions that I've found online.
This tutorial will show you how to create some flawless patterns, which we will use to create some amazing backgrounds that you can use for your desktop, websites, posters…whatever you want. The great thing about patterns is that once you get comfortable with them, they can be an important part of your Photoshop arsenal. Enjoy!
This tutorial will show you how to make a beautiful wooden sunset illustration in Photoshop. We will use some nice textures, work with the Pen tool, and even add some glow effects in for good measure.
In th article, it is our goal to help you expand your Photoshop horizons and provide you with new creative avenues by showing you a fresh approach to the basic Photoshop tools. You will discover how to create a stunning illustration with photographs and painted textures by utilising only layers and without using any of the filters.
This simple tutorial will teach you how to create colorful flower pattern perfect for backgrounds.
In this video tutorial you will learn how texture a 3D logo scene outside its native environment. Working with the pen tool select the appropriate surfaces, apply textures and blend them.
Remember, one important step before actually making the real or concept design, is brainstorming. Imagine we are going to make a presentation background for an tourist agency, or we want to create an atmosphere of holidays, just describe the feeling you want to communicate in images. I used this background for example, to present plans for redesign of a cooling box specially designed for holidays and beaches. So in that case the background was also revealing some meaning of the context. But enough theory, let's start!
In this video tutorial you will see how powerful blending modes are inside Photoshop. Experiment with your own scans and textures to come up with a creative composition.
In this video tutorial you will complete a composition from scanned images and textures. You will learn how to use the pen tool, experiment with blending Modes, expose yourself to Displace filter, short cuts and others. Experiment with your own scans and textures to come up with a creative composition.
This tutorial will show you how to create realistic effects of running water which you can apply to water taps, hoses, or even with some tweaking, a waterfall!
Have you ever thought about adding textures to your high-resolution digital photographs to give them a worn or damaged look? Or how about adding scratches to make them less digital and more film like? Applying textures to crisp digital images allows you to create the illusion that your photographs were captured years ago with a film camera. Textures make it possible to create a variety of interesting effects giving your photographs a bit more personality.
OK my first tutorial for quite a while now, after successfully securing a place in university I am ready to start posting again whilst looking for a decent host for my new website design (any help appreciated) to get me back into the swing of things I am going to do a relatively easy tutorial to start with, but one I think is very useful when making any type of image that looks a bit plain and boring, the best way to make these sorts of images look better is to simply apply a texture over the top of your background or specific part of the document (e.g. Text) and it is much easier than you may think
There are a lot of wooden-textured background and images out there but most are dull and have rather lame wood grains. Here's a tutorial to help u spruce up a piece of normal-looking wood which could then be used for many other purposes.
A trick often employed on webpages is to use a seamless background that can tile both vertically and horizontally. If your website gets alot of traffic and you don't like paying for extra bandwidth costs you need to optimize your site for every single kilobyte. This generally translates to NOT using a giant JPG as a background. (unless you're doing silly myspace layouts) This tutorial will explain how to make seamless backgrounds for your webpages.
In this tutorial we'll create a wood texture
In this tutorial we'll create a bathroom tile texture
The object here is to learn to start to create your own textures. Using some traditional methods you can create a great texture with simple watercolor wash and scan in to use and manipulate in Photoshop 5.0
I was asked how to create wave texture background that I made for one of my wallpapers. I wrote this tutorial from my answer because it might be useful for someone else. So, to start, we need horizontal stripes background. For that, we need a stripe pattern. Create new document with 4 pixels height (you can also try different size).
This is a quick review of how to use the Displace filter to enhance your textures.  This filter can be useful to 'bend' overlying layers to match the projected depth of an underlying layer. In other words if you draw a bumpy rock wall and then paint a word on it, this filter can help that word distort to follow the bumps and spaces.
Hello. Today we are going to practice texturing objects using Photoshop CS. You know a lot is done by texture in digital world. Mastering the texture will save you a lot of time painting bumps and cracks
Sure, you could take a photo of some wood and use that for a texture. But the real way to separate the Photoshop men from the boys is to make your own. In this tutorial, we are going to create a wood texture and apply some artwork on top of it that has an aged paint feel. To begin, make a new document as shown below.
In this little Photoshop tutorial we'll be designing a quick art piece, then we'll be adding some texture to it, this is to demonstrate the use of texture in artwork, as you may be able to see in works from people such asGoMedia. Obviously this method will work better with some things and not so well with others, so please try to use it in moderation, if you will.
This is my second entry for the speed texturing competiton over at Game-Artist.Net. The game texturing here is done by applying photo textures from CGTextures.com as well as various "Army of Two" Media. This video tutorial / VTM does not display everything which was done to the final piece but does go through some photoshop actions and workflows. It was key in conveying the impression that it is indeed poster material as well as promoting the game's theme through the bullet holes (created by a transparency / alpha map)
Sign up with 70-299 for getting incredible online 70-541 courses exam and 70-442 prep guides.We also provide best 70-551 and 70-680 with guaranteed success.