If you want to modify personal photos, to remove the undesired spots the perfect program to do this is Photoshop. If you are a beginner it's very easy to learn how to retouch your photos using Photoshop because there are plenty tutorials on the web with different steps to learn from. To help you I collected 40 photoshop tutorials where you will learn how to retouch photos.
Question: What other tutorials would you like to see?
I previously wrote an article on basic exposure blending. This was a basic guide on how to create multiple exposures using either exposure bracketing or a single RAW file and then blending them together.
Rose The One – The sexy pink tutorial
I got inspired from viewing "Rose the one", a perfume ad of D&G in that the famous French photographer Jean-Baptiste Mondino took Hollywood actress Scarlett Johansson with classic sexy poses to express woman's fragrance. These pics are filled with soft, sweet, elegant and warm pink tone that make people feel extremely comfortable, romantic and sexy.
The idea for this image came one day during the lunch. I had some flesh and while eating I put the bones on the table and start to play with and so I came to the idea to build a bone house, but at that time I had not enough bones so I start to collect all the bones that left after lunch for some time, until I had enough to build my house. For that I arranged the bones in the way I need and shot some Photographs of the arrangements and for the other components, some grass in front of my house, some trees in a shop, the sky and the smoke from a factory. This Tutorial was made on a PC, with Photoshop 7 but it can be done also with CS. If you are on a Mac use Cmd instead of Ctrl and Opt instead of Alt. For the shortcuts.
One of the new features in Photoshop CS5 is a much improved Lens Correction tool which now has support for different lens profiles that fixes your images better than before.
Using the Refine Edge tool, you will learn how to quickly and effectively remove flyaway hairs and other distractions from your images.
You can replicate Graduated Filters inside of Camera RAW and in this video tutorial you will learn just how you apply them and work with them.
One problem you can encounter in photography is lack of dynamic range. The dynamic range is the range of light levels that can be seen from black to white. You will often find that while a photo has well exposed shadows and mid-tones, the light parts of the image are far to light or even blown out (pure white). On the other hand you may have exposed for the highlights in which case the shadows will look overly dark and underexposed.
In this tutorial i will tell you how to make a complete portrait retouch. You will know how to remove blemishes, retouch and enhance the skin, eyes,  eyebrows, lips, as well as improve the highlight and shadow to make your picture look natural, vivid and beautiful. During this process many different techniques are shown and everything is explained in detail.
After and before retouching:
In today's Photoshop CS5 tutorial, featured by Lynda, 2 new painting tools in CS5 will be demonstrated, and you'll be amazed by the results, and how easy it is to achieve if you're willing to invest some time in it.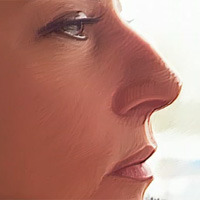 Here is a retouching tutorial for portrait, not any special and just using common techiques but i hope  its still a good suggestion for you to make your portrait have soft, warm, vibrant and glamour look.
This tutorial will show how to define brush presets, using smart objects and also other simple techniques to create a futuristic workspace of a cute-looking business woman.
In this tutorial, you will learn how create artificial tan in Photoshop CS3.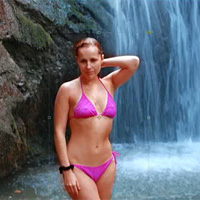 A common question I get seen asked is about how to adjust skin tones in a photo. This can be anything from someone coming out looking a bit overly red to hiding a rash that isn't normally there.
Camera Raw, software bundled with Photoshop, has improved abilities in retouching your images. For this video, we will use Camera Raw's spot removal brush to improve the skin of the model by reducing blemishes and imperfections
Now I'm not sure to the techniques used in painting film frame by frame, but I can sure help you out with your black and white photographs! Ever had a photograph you wished was in color? Read on and find out how to color it in using nothing more than the Brush Tool and Curve Adjustments.
Color cast is a very common problem in digital photography. This detailed tutorial will take you through six different ways to remove color casting in your images using Adobe Photoshop.
New in CS5 is Content Aware, which is not just available for filling, but also for healing.
In this tutorial we will edit a photo of a hamburger, making it looks more delicious but not very artifical. Light and a few adjustmes like deleting little holes of the bread makes a lot of difference. It´s not very difficult to do this editing but it requires a lot of attention  to details and patience. I hope it can be useful
In this tutorial i will show you a way that gives your portrait a very nice, smooth but still very  natural look. Your photo wil have a real skin with lively skin, nice shadow and highlight, lively and sexy lips and eyes. It gives you the best and natural look that's possible.
In this tutorial, we'll look at the Healing Brush, by far the best photo retouching tool in all of Photoshop, and how we can use it to easily reduce distracting skin wrinkles in an image. Notice how I said "reduce", not "remove" wrinkles. One of the most common retouching mistakes is to completely remove the wrinkles from a person's face, smoothing the skin out so completely that a person in their 40′s, 50′s, 60′s or later looks like they've barely aged a day since they were a teenager. That may sound flattering, and if you're doing work for a high end fashion magazine, it may well be the result you want. But for those of us who live in reality, wrinkles are a natural sign of aging, life experience and the wisdom that comes with it, not something to be shunned and removed through heavy-handed use of Photoshop. As the saying goes, just because you can doesn't mean you should.
After the last few weeks when I focused more on the design update for the site , it's good to get back in the tutorial game. And this time it's a biggie: we're going to give Venus de Milo her arms back. And we won't be using any stock photos for it either.
There's something about the rounded, gentle textures of vectors that makes them a playful and very tactile contrast to an elegant model shot.
I have recently become interested in Infrared Photography and I had a bit of trouble finding good ways to post-process my IR photos. So, here is my method to editing those starkly 'red/magenta' photographs!
How often have you straightened an image in Photoshop, only to end up with empty pixels in the corners? With the new Content Aware Fill, you can magically fill in the missing parts of the rotated image's background. (Don't have Photoshop CS5? Don't worry — this article also includes a link to a free trial download.)
The first comics I read was 'Rani Shiba'r Kantha-har' means 'Necklace of Queen Shiba' in Bengali. I was 4 years then, and from that time I am the greatest fan of Phantom. Actually I get to know Phantom as Phantom later – in Bengali he is called 'Vetal' (the name of the ghost from the Indian mythology 'Vikram and Vetal') for the translated comics published by 'Indrajaal Comics' or 'Aranyadev' (The god of the jungle) for 'Ananda Publishers'
These tow Bengali names were given by two famous Bengali writes Nirendranath Chakraborty and Lila Majumdar.
Photo manipulation is an art that requires a lot of patience along with the expertise in Photoshop. With our creativity and imagination, we can manipulate any photograph the way we want. Its all about how we use our imagination and properly understand the effects that can be achieved in Photoshop and other similar tools and employing them with a lot of experimentation.
In a previous tutorial, we looked at Photoshop CS5′s upgraded Spot Healing Brush with its brand new Content-Aware Healingoption that lets Photoshop examine the actual contents of your image as it tries to figure out the best way to remove or repair the damaged or unwanted area you've clicked on. This time, we look at another new feature in Photoshop CS5 – Content-Aware Fill. It's no coincidence that both of these new features share similar names, since they do pretty much the same thing. The main difference is in how we use them.
In this Photoshop tutorial, we'll look at one of the most amazing and time saving photo retouching tools available, the Spot Healing Brush, the first of three image "healing" tools in Photoshop. The Spot Healing Brush was first introduced in Photoshop CS2 and, like the other two healing tools (the standard Healing Brush and the Patch Tool), it's essentially a texture replacement tool, meaning that it tries to create a seamless repair by replacing damaged or unwanted texture from one area in an image with good texture from another area, without changing the problem area's original color or brightness values.
In this tutorial I will show you how to add a little extra bang to the peepers using the Dodge and Burn tools. You could combine this tutorial with my Finishing Touches tutorial for a stunning portrait.
Tip: For people with brown eyes, like me, we need just one extra step because the technique has a tendency to make our eyes very red. So just after your done using the Dodge and Burn tools go to the Hue/Saturation slider and change the hue back to a natural brown.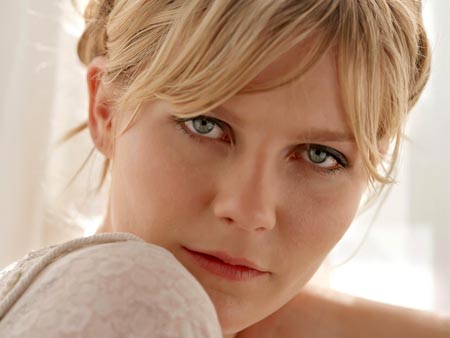 In this quick tip, I'll show you a simple and easy way to take control of the colours in your Photoshop documents using the power of adjustment layers. We will consider two scenarios, with the second being somewhat more complex than the first.
Program used: Adobe Photoshop CS4, although previous versions will do the same job (I've used this technique in Photoshop 7 and it works the same way.)
I'd class this as an intermediate tutorial as it expects you to have a basic knowlege of the program and some artistic flare
We are the pioneers in providing 70-431 and 70-557 exam with 100% exam pass guarantee.Download our latest 70-450 and 70-565 to pass real exam of 70-686.